All right here are the pics I promised the other day of the work that was done to the XS so far.
The new side mount battery.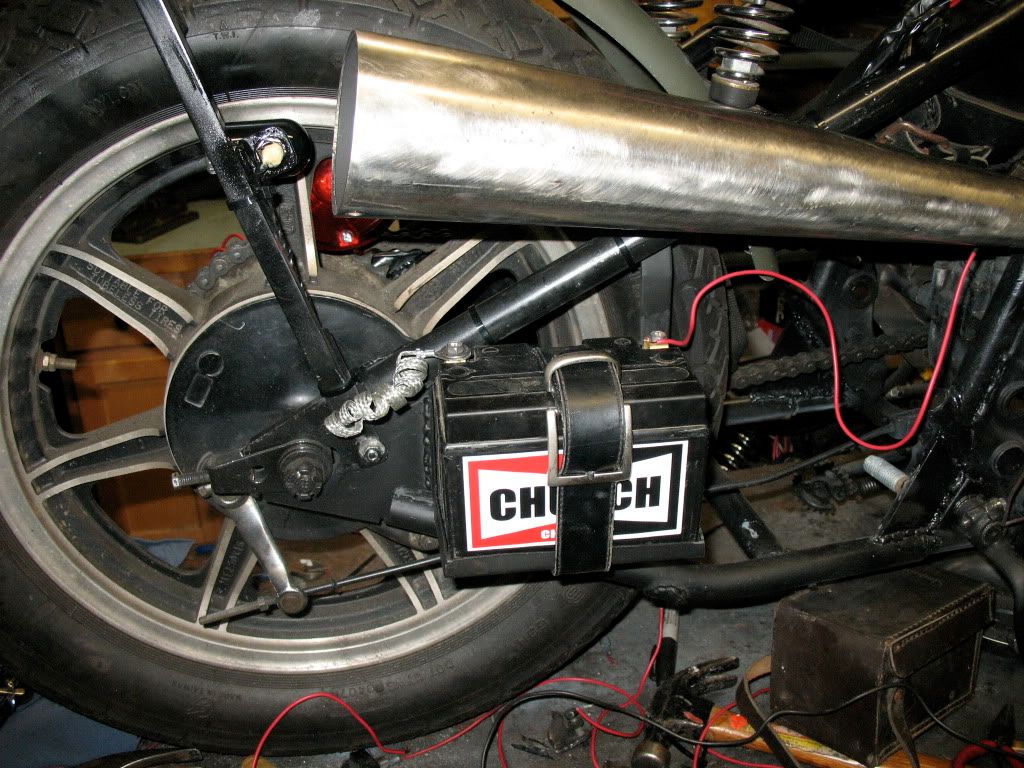 The new bend in the kicker to get around the exhaust.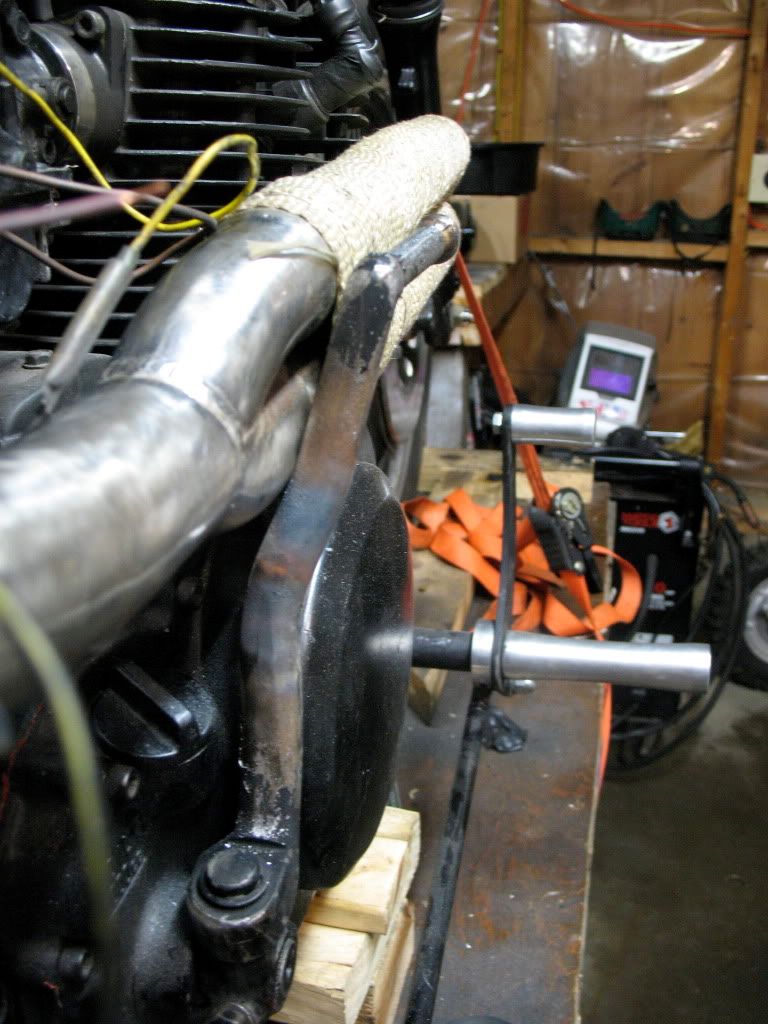 The LED blinkers, thanks Mike. They are the white dots inside the sissy bar.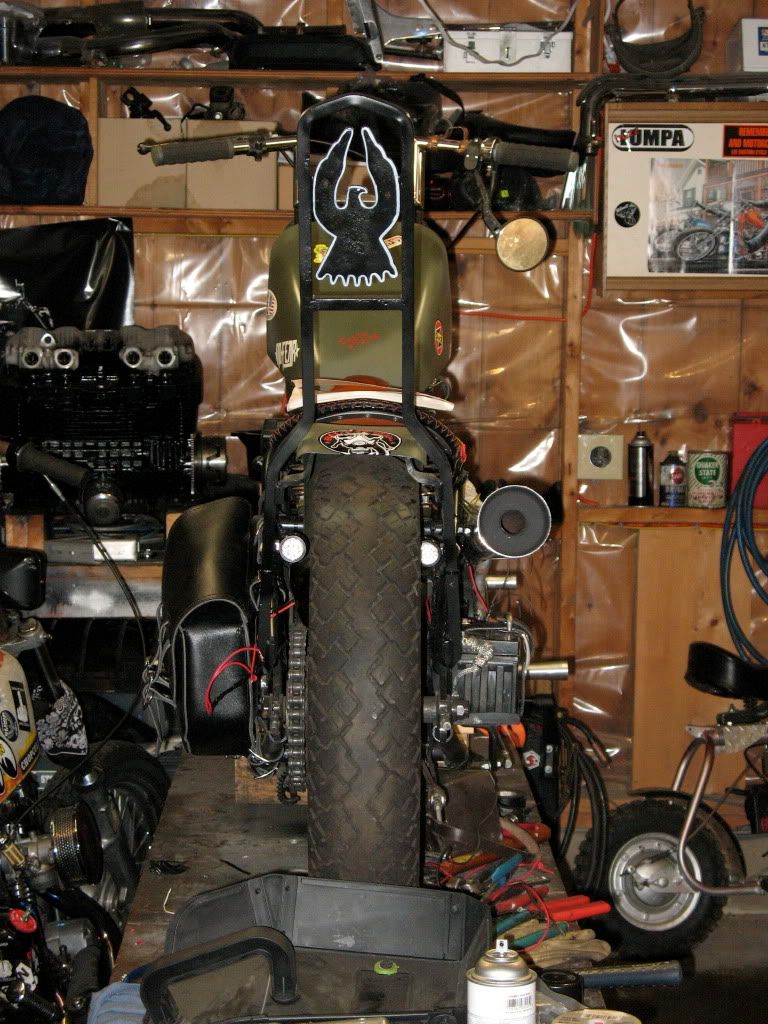 And the blinker lit. Damn they are bright.