The Sporty got the new wheel on it that was mentioned below. Then we lowered the rear fender so it didn't stick up in the air. Looks good nice and low and the new front really makes a difference. Next is to get the white wall I have onto the Fatboy rim and put it on the back of the bike.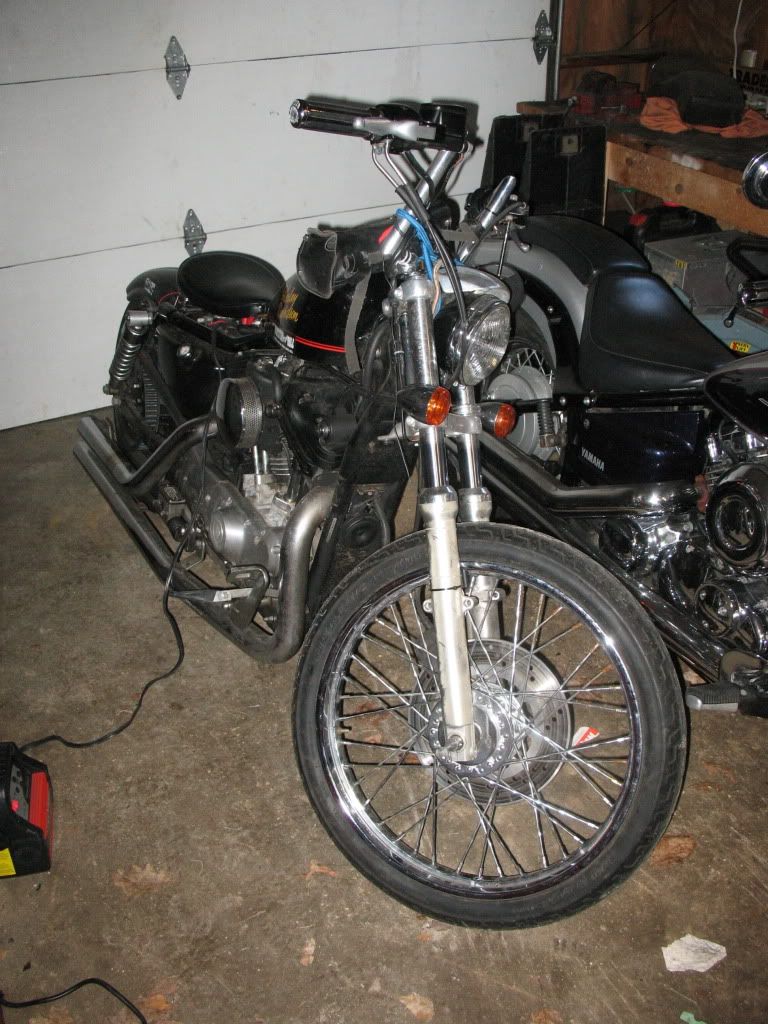 The pic below is an old one to show how high the rear fender used to sit.
Now how low it sits on the tire.